Shitty Guide paid a visit to the Pompoen Regetta
Kasterlee is a village situated deeply in the Kempen, where people still party in tents and tune their tractors, but the most peculiar thing about this place is their obsession with pumpkins.
Every October the 'pompoengemeenschap', a kind of pumpkin illuminati, take over Kasterlee. They have pumpkin weighing contests, sing pumpkin songs, sacrifice virgins to the pumpkin god and organise the already legendary annual 'Pompoen Regetta'.
Forget about football: this is the real deal. The 'pompoen regatta' is a kayak race but instead of using kayaks, teams race in pumpkins. Number 9 on our bucket list, right in between going on a safari at the Beekse Bergen on number 8 and our own Sunday morning Shitty Radio Show on Radio Minerva on number 10.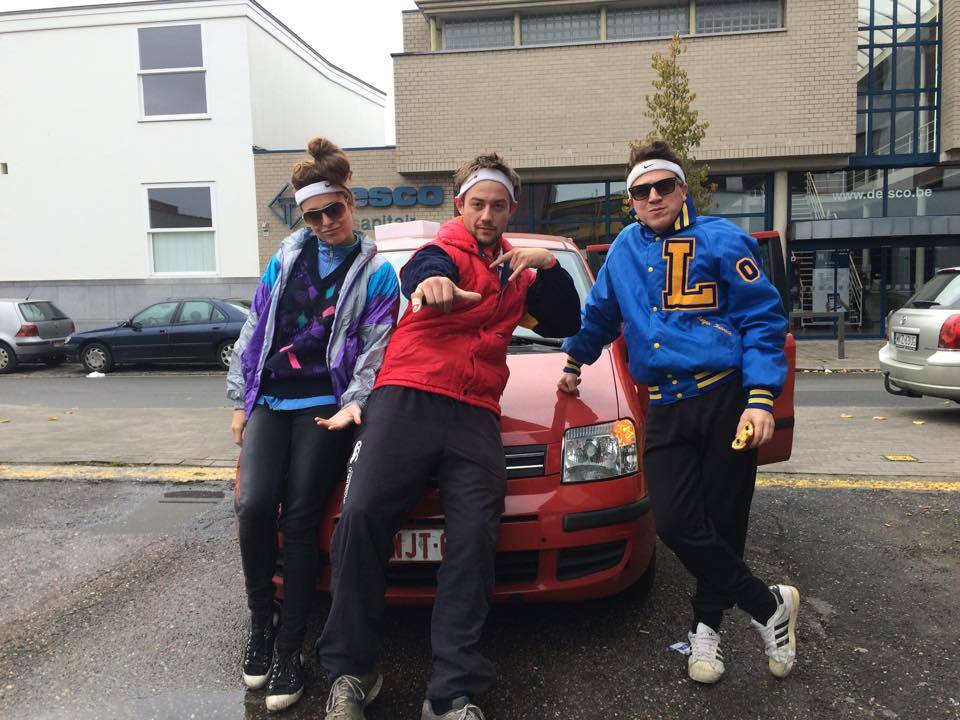 After months of training at the Galgenweel, we were ready for some action.We took our small Panda car and drove all the way down to Kasterlee. After a half hour drive through the deep forests of the Kempen, we arrived at the 'Pompoen Regetta'.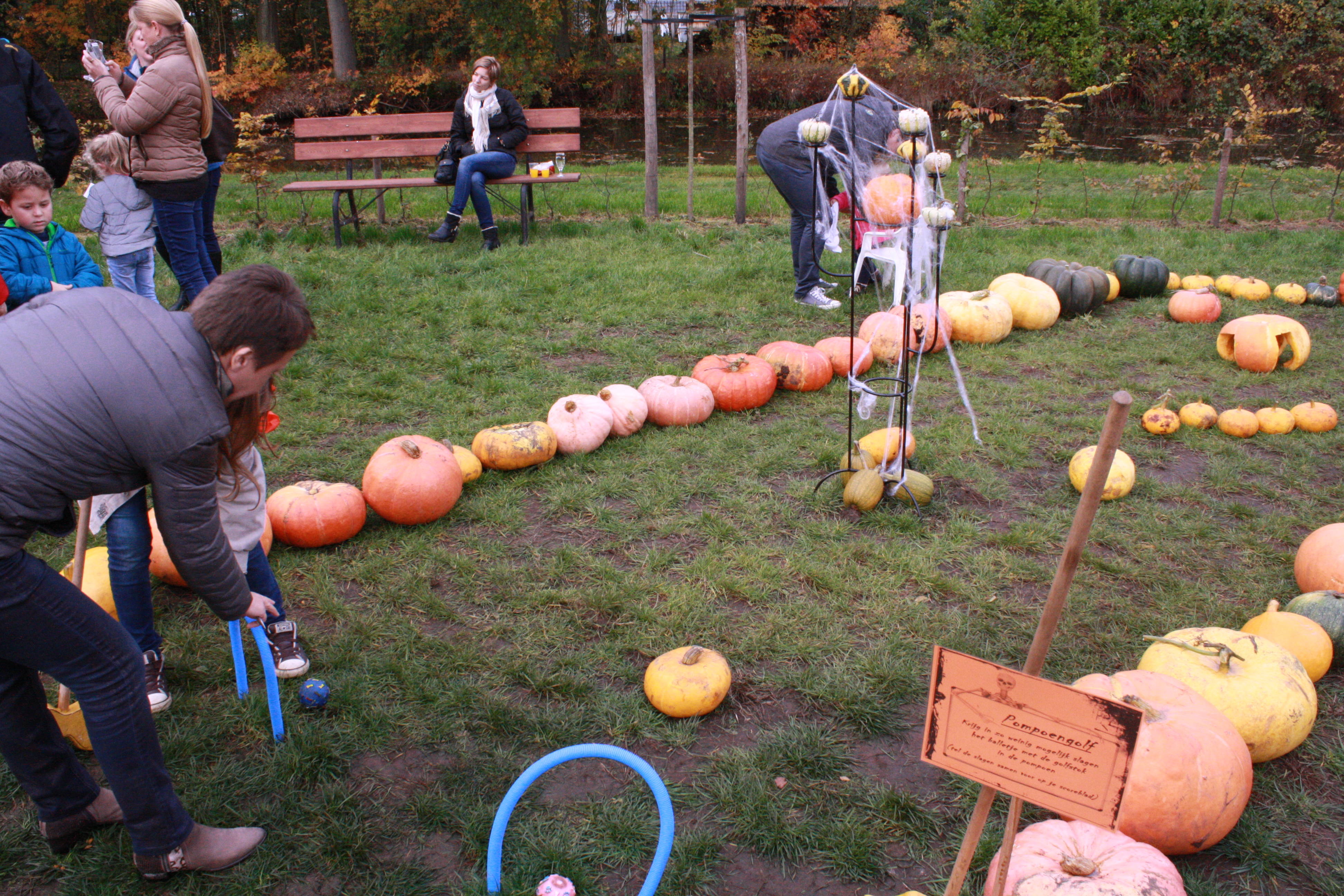 When we saw the zillionth pumpkin we knew we were at the right place. Full advantage was taken of every pumpkin. You could even play pumpkin minigolf!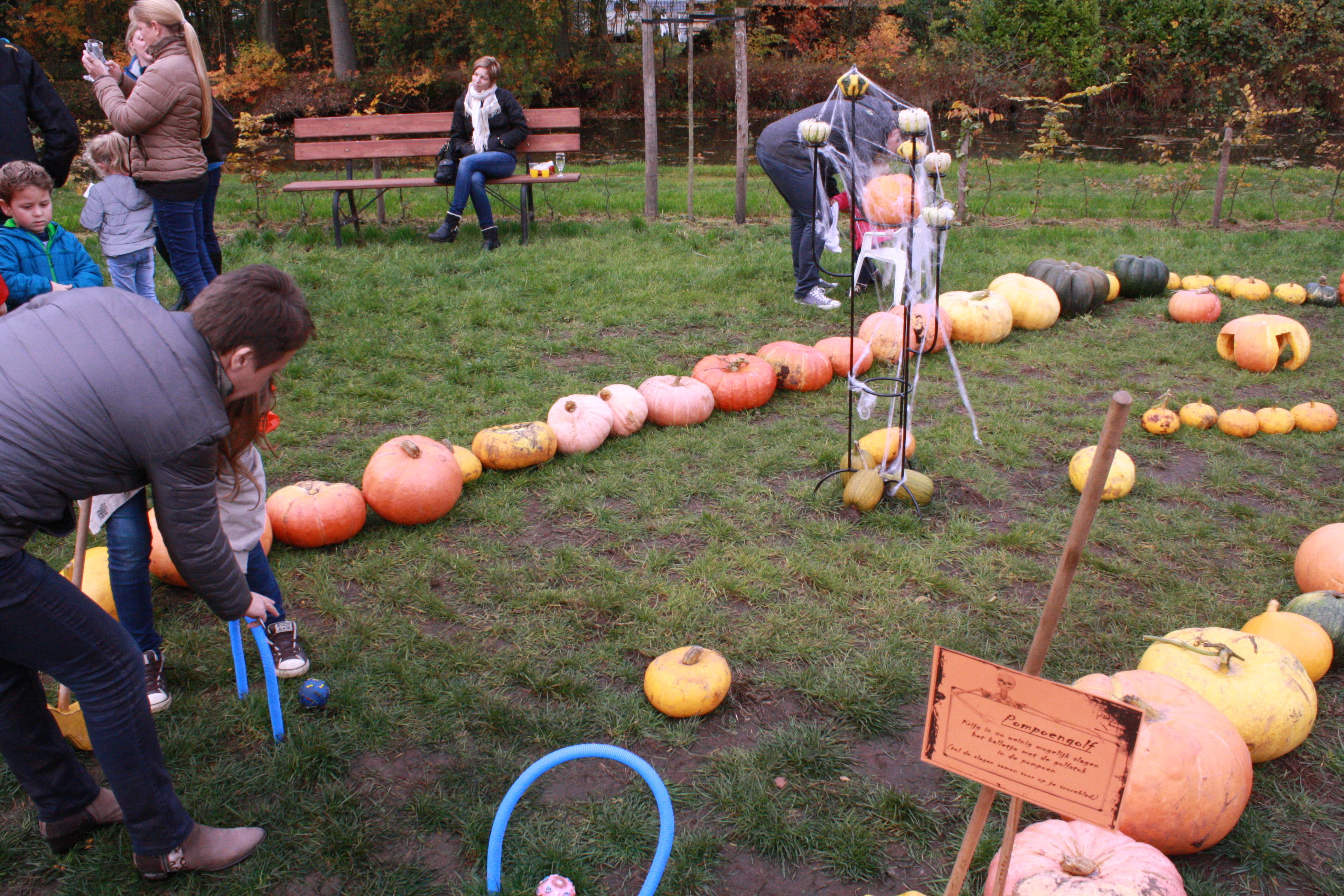 The Smashing Pumpkins cancelled last minute but Paul from the 'Pompoengemeenschap' made up for ut with his cover of 'Losing my Pumpkin' by R.E.M.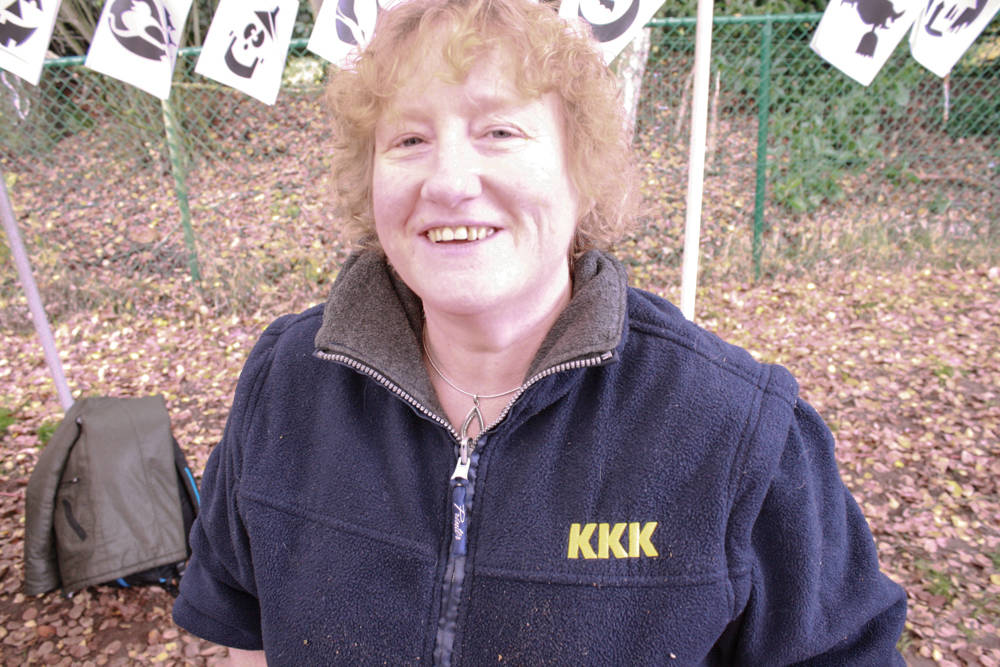 At first we were a bit shocked to see this lady behind the bar. The KKK, seriously?
Actually she didn't have a clue and was just a member of the Kasterlee Kayak Klub. Ronny, one of the club's volunteers, registered the club's name after a rough night at 'Schlager Café De Kroon'.Spelling was never his best subject in school and a hangover didn't do him any good. Afterwards they thought it just sounded good and kept it this way. Only in the Kempen!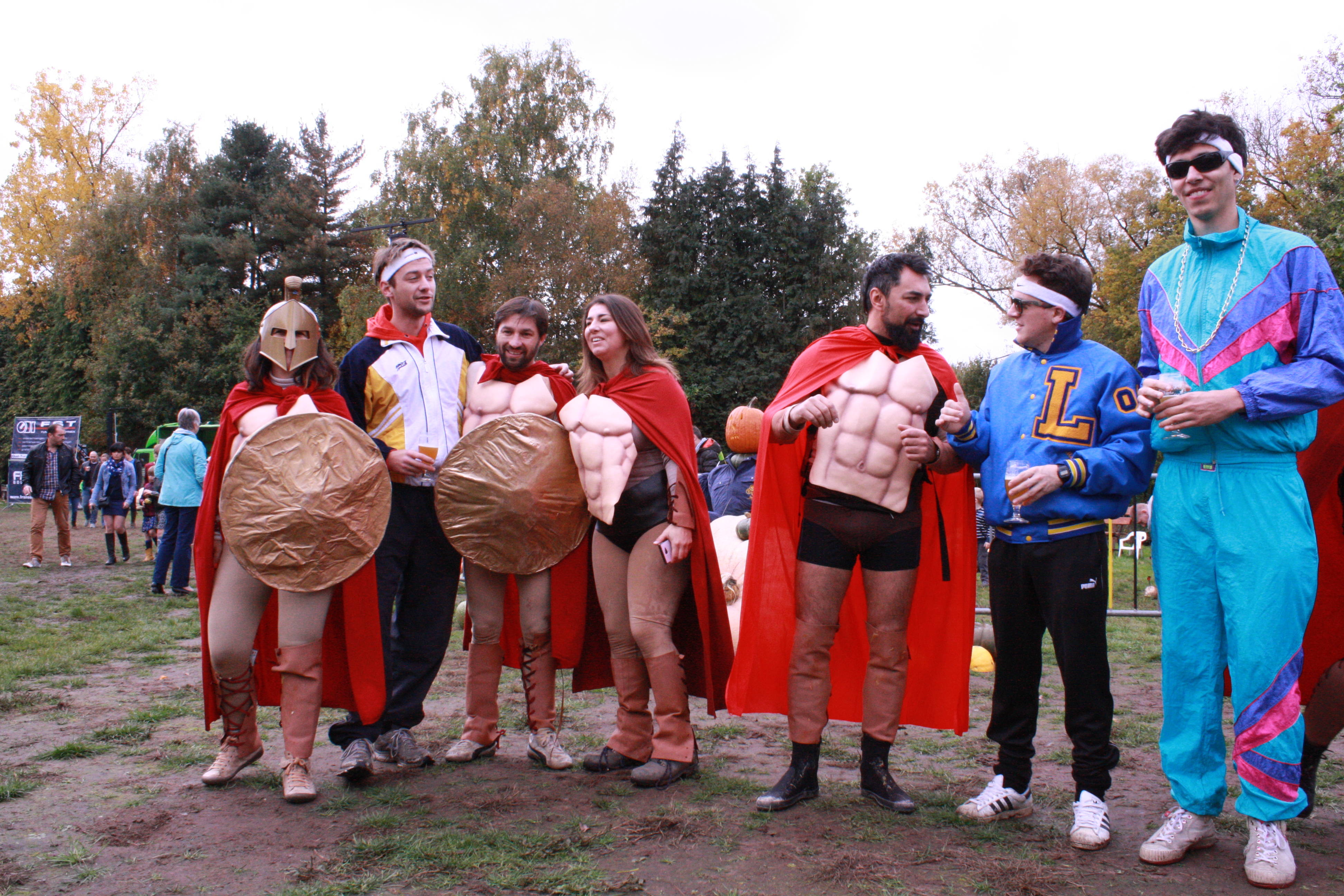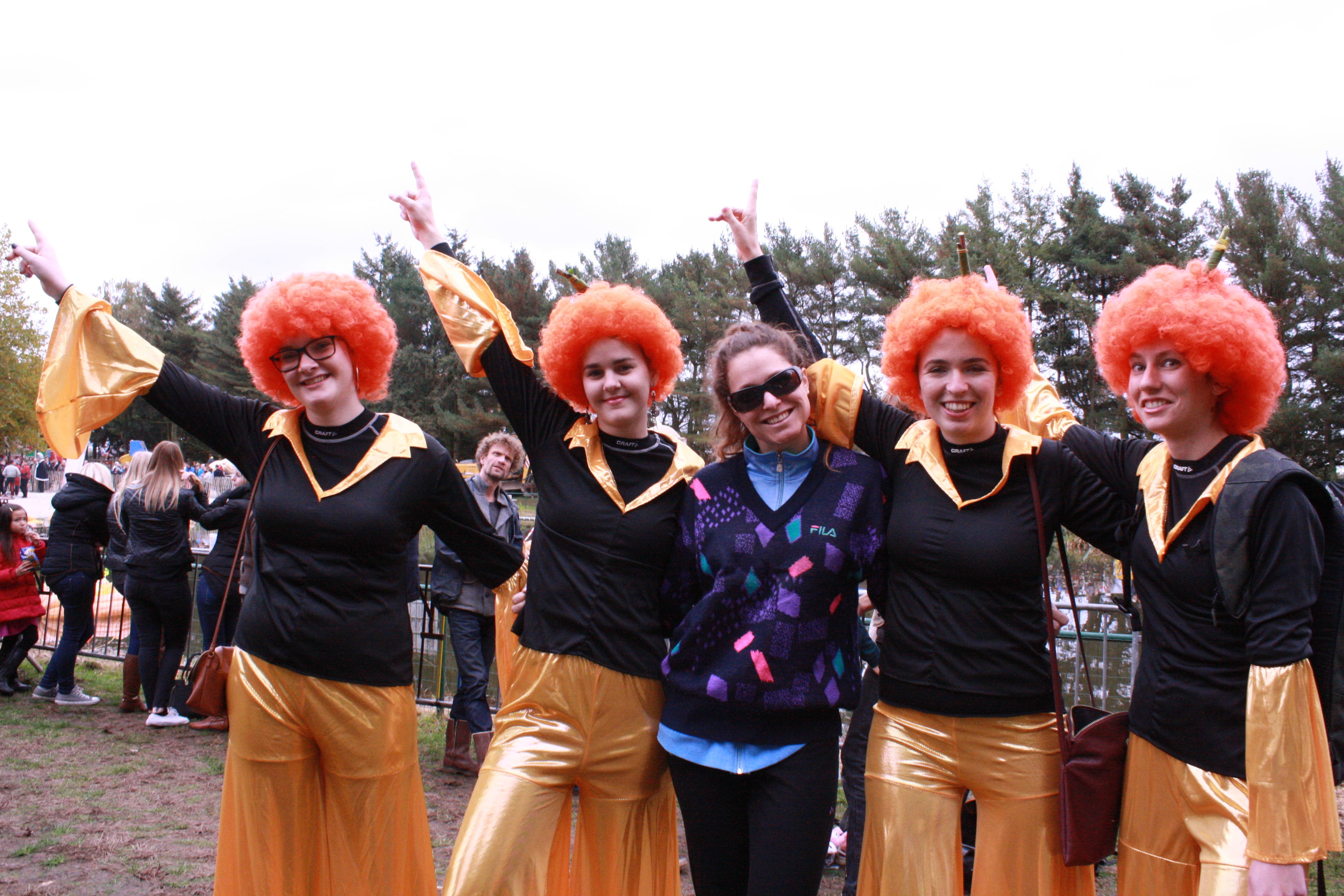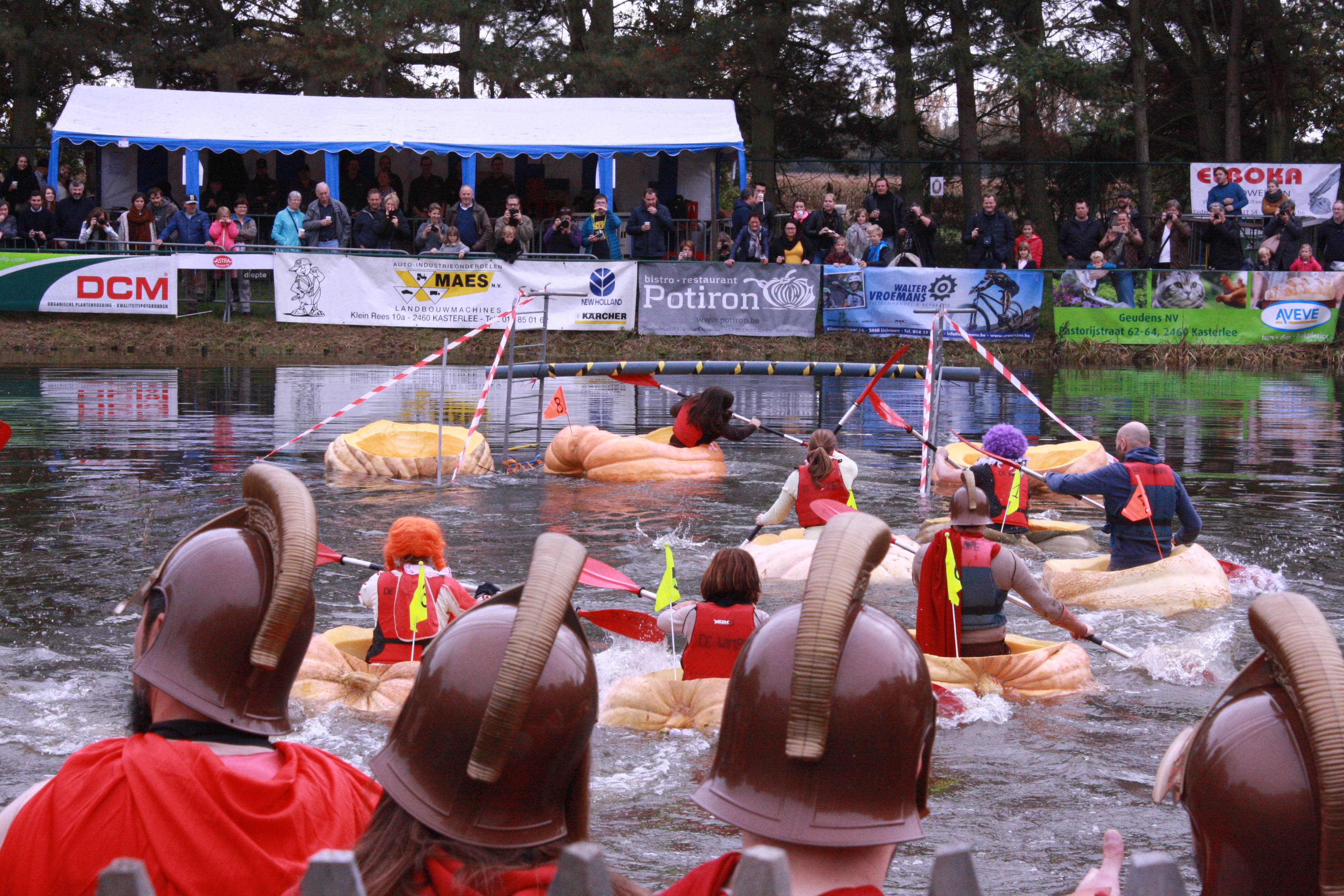 After drinking some pumpkin beers, it was time for the race. We said hello to the other contestants and wished them the best of luck.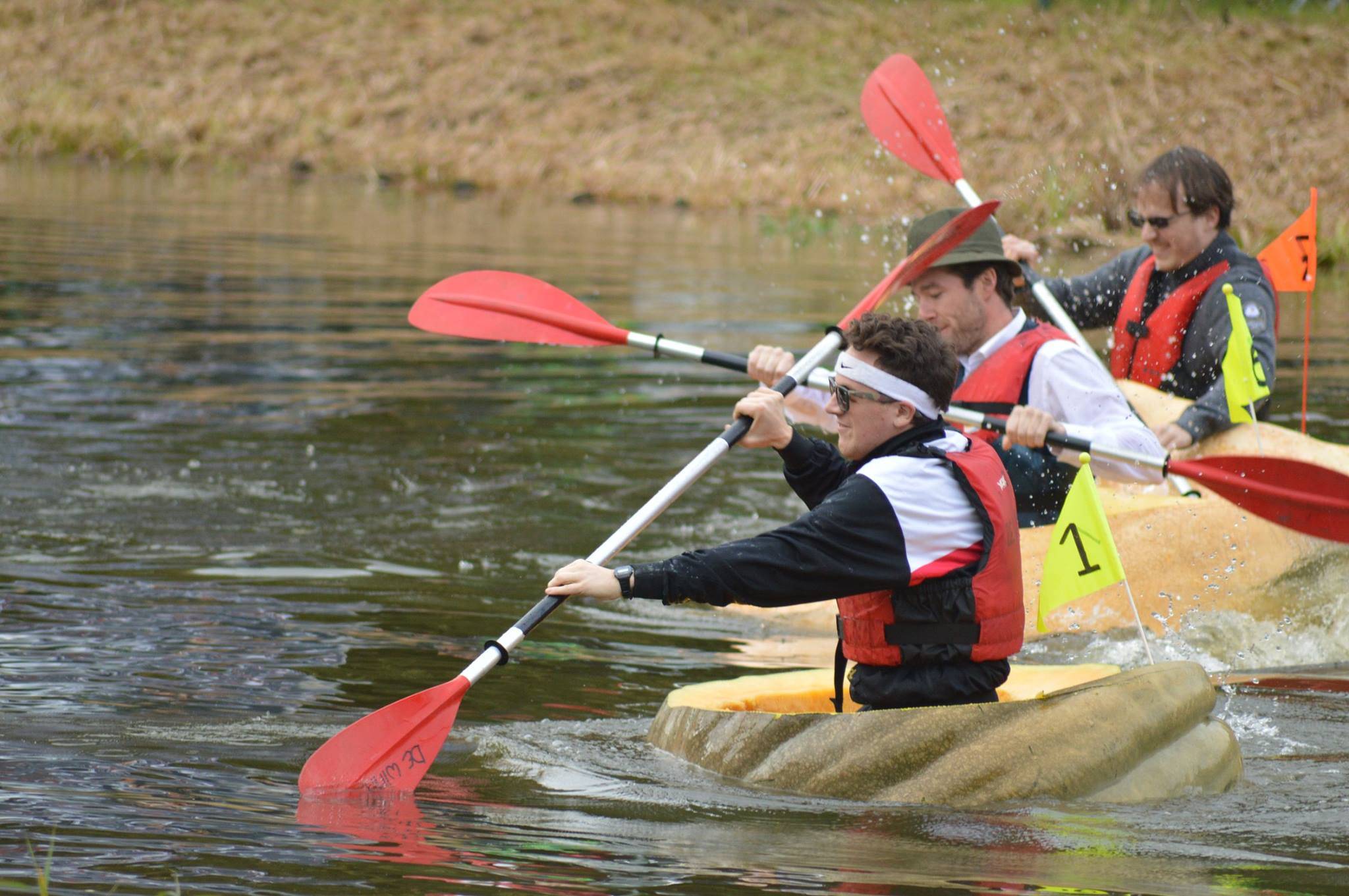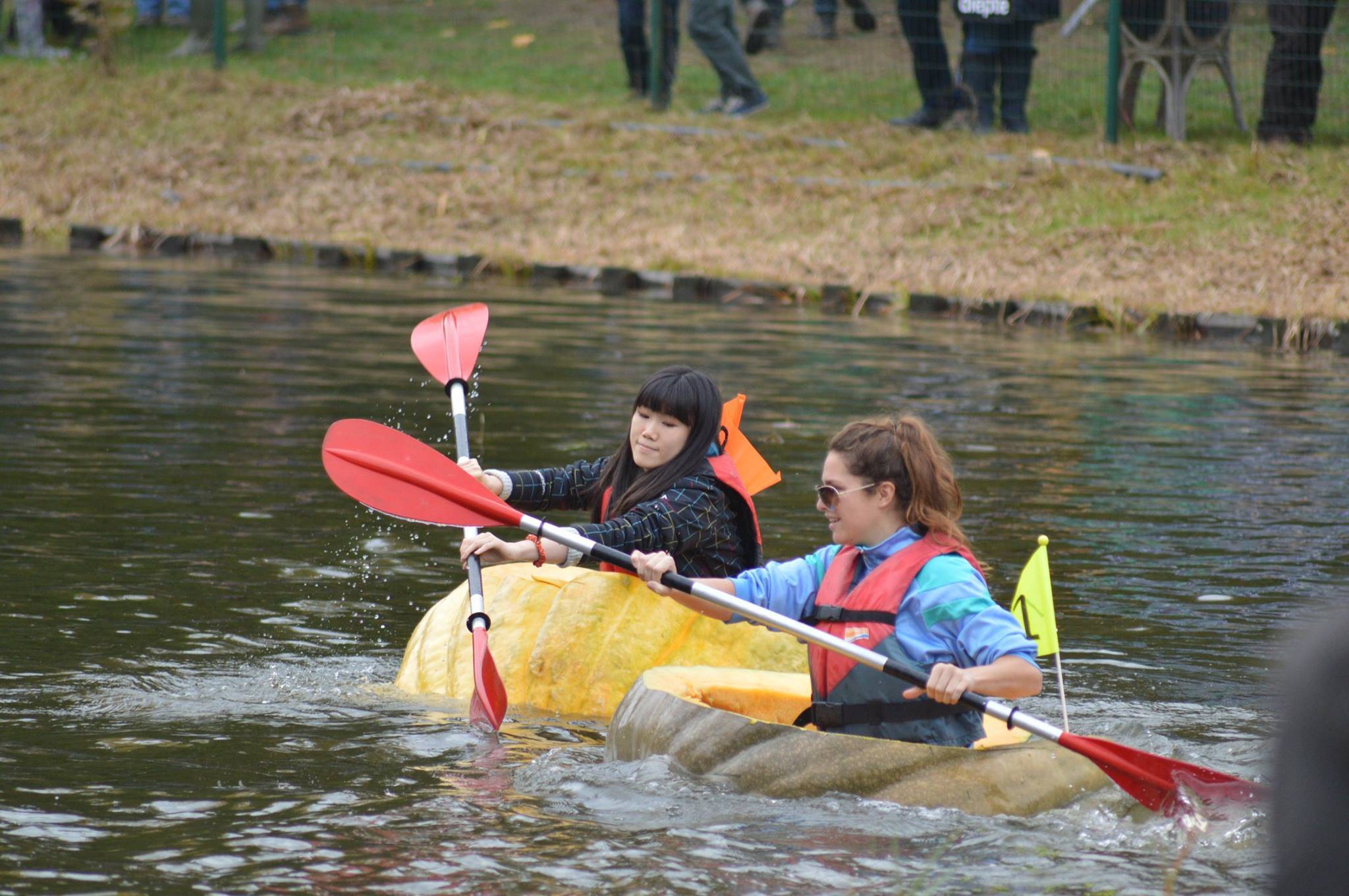 Let the games begin! It was the first time we were sailing in a real pumpkin but if felt like our natural habitat.
We immediately had an advantage over the other teams.The four of us gave our best we could and we ended up first place in our round. But there were still three more rounds to come…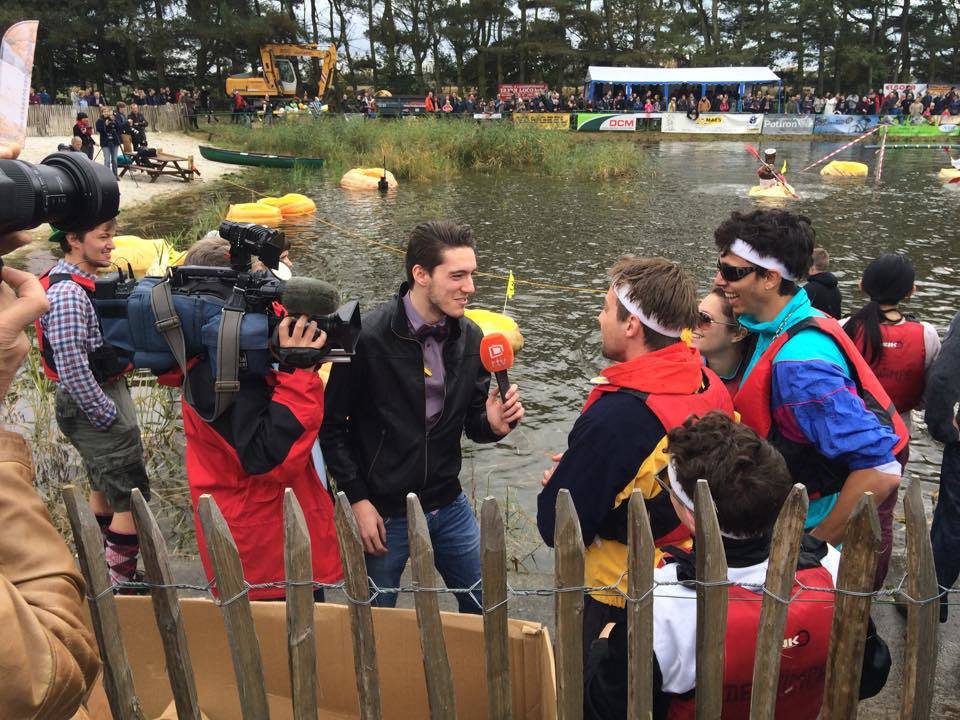 Even the local media was surprised by our results and asked us how we managed to be that fast. We're not gonna spoil our secret ingredient but we can say it has something to do with a diet of carapils and nightshop samosas.
Now we only had to wait till five o'clock to receive our prize and four tickets to Bobbejaanland. In the meantime we did another walk around the event.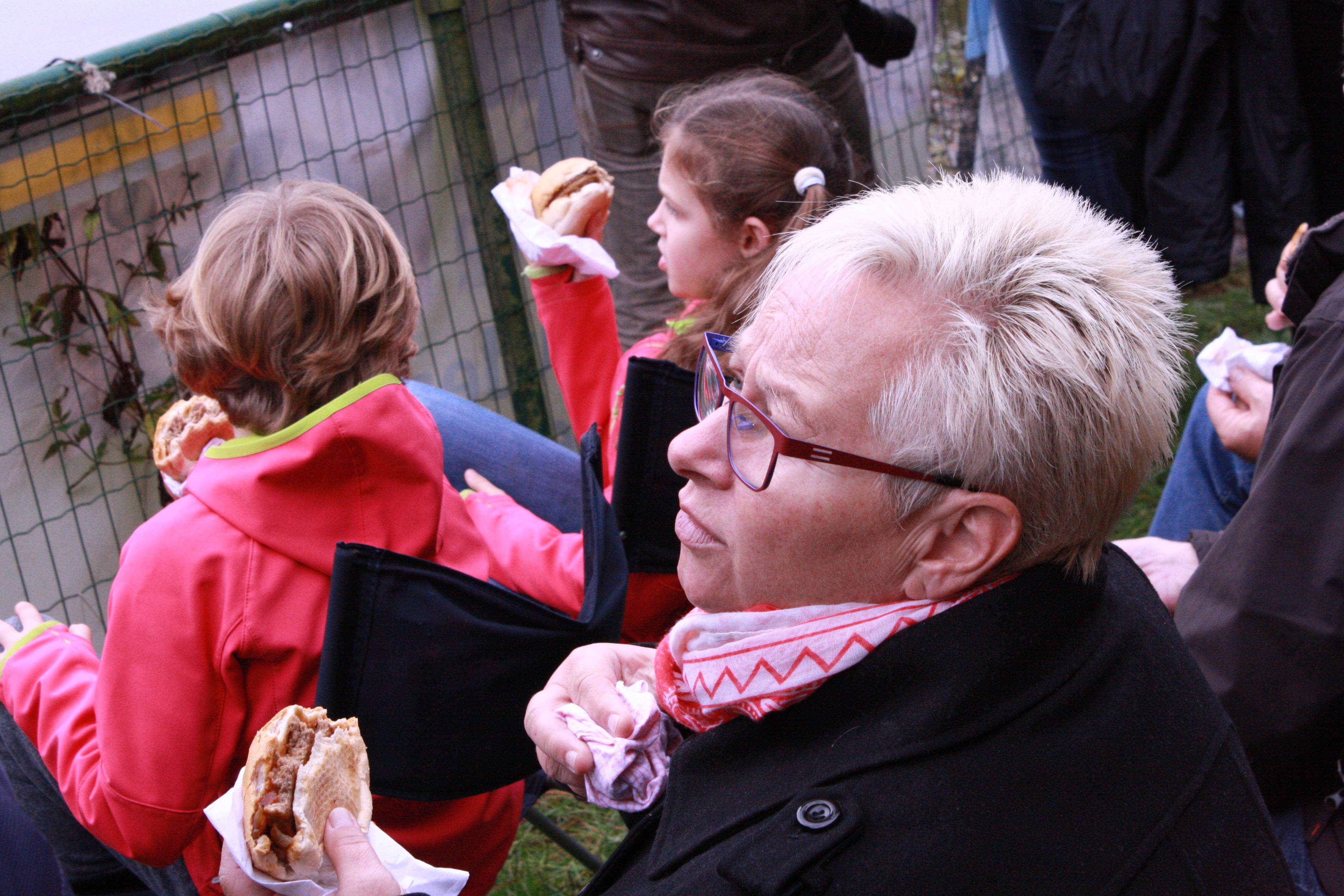 Aside from meeting a lot of woman with a 'kortpittig kapsel' we met Tom.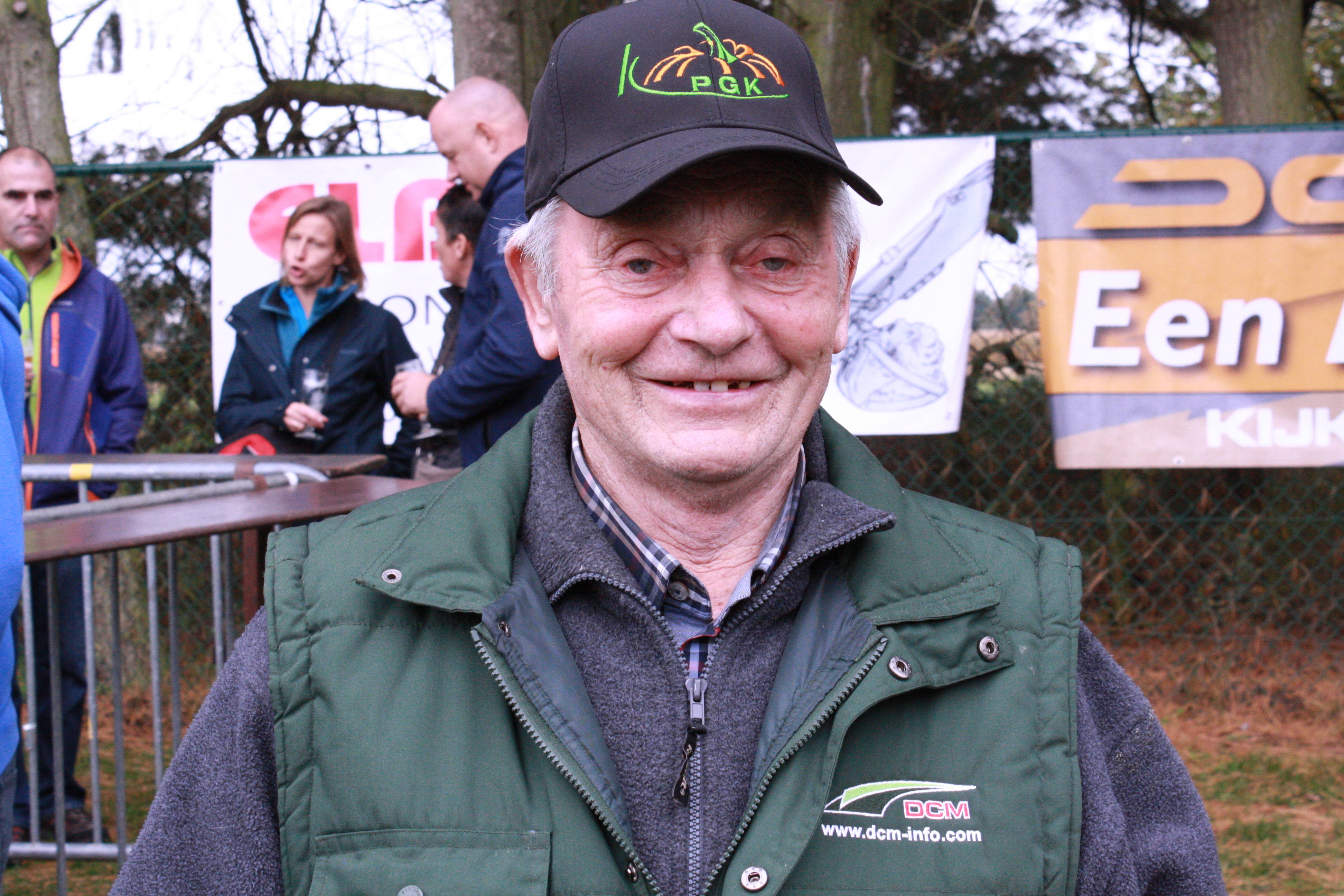 Tom is a member of the Pompoengenootschap and grows pumpkins that weigh over 400kg. He's a keymember of the Pompoengenootschap and two of his sons are also in the game.
He gave us a small intro to the pumpkin community. Apparently they even have their own pumpkin jurisdiction: if someone gets caught sabotaging someone else's pumpkin, they can sue him or her.But when we asked how he grows such big pumpkins, he said: "Just grow the goddamn thing! Take a seed and put it in the ground". Ok Tom if it's that easy, the battle is on!
After an enlightening conversation with Tom and some more pumpkin beers, it was time for the awards.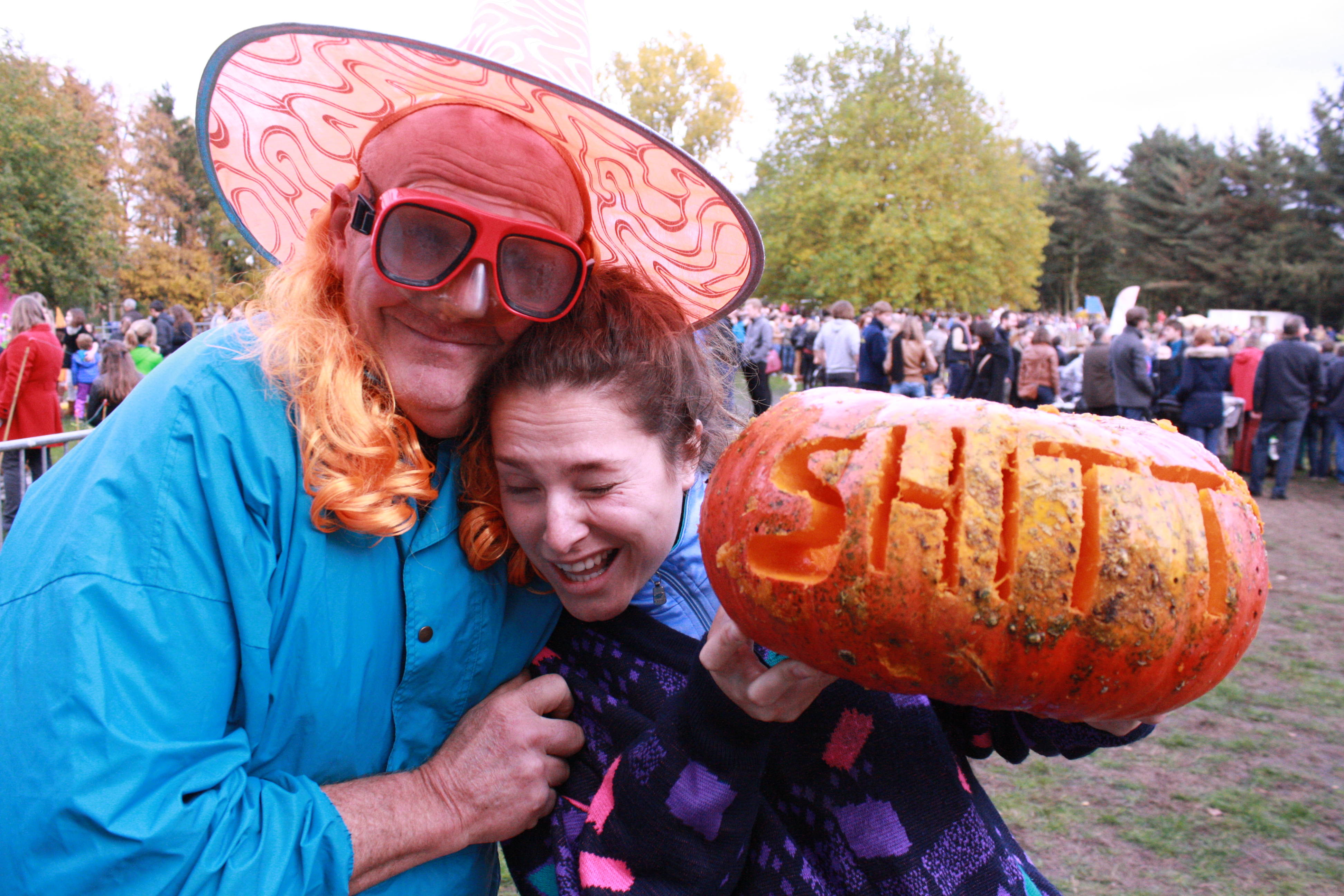 But first another pic of the number one pumpkin of the heavy weight pumpkin contest.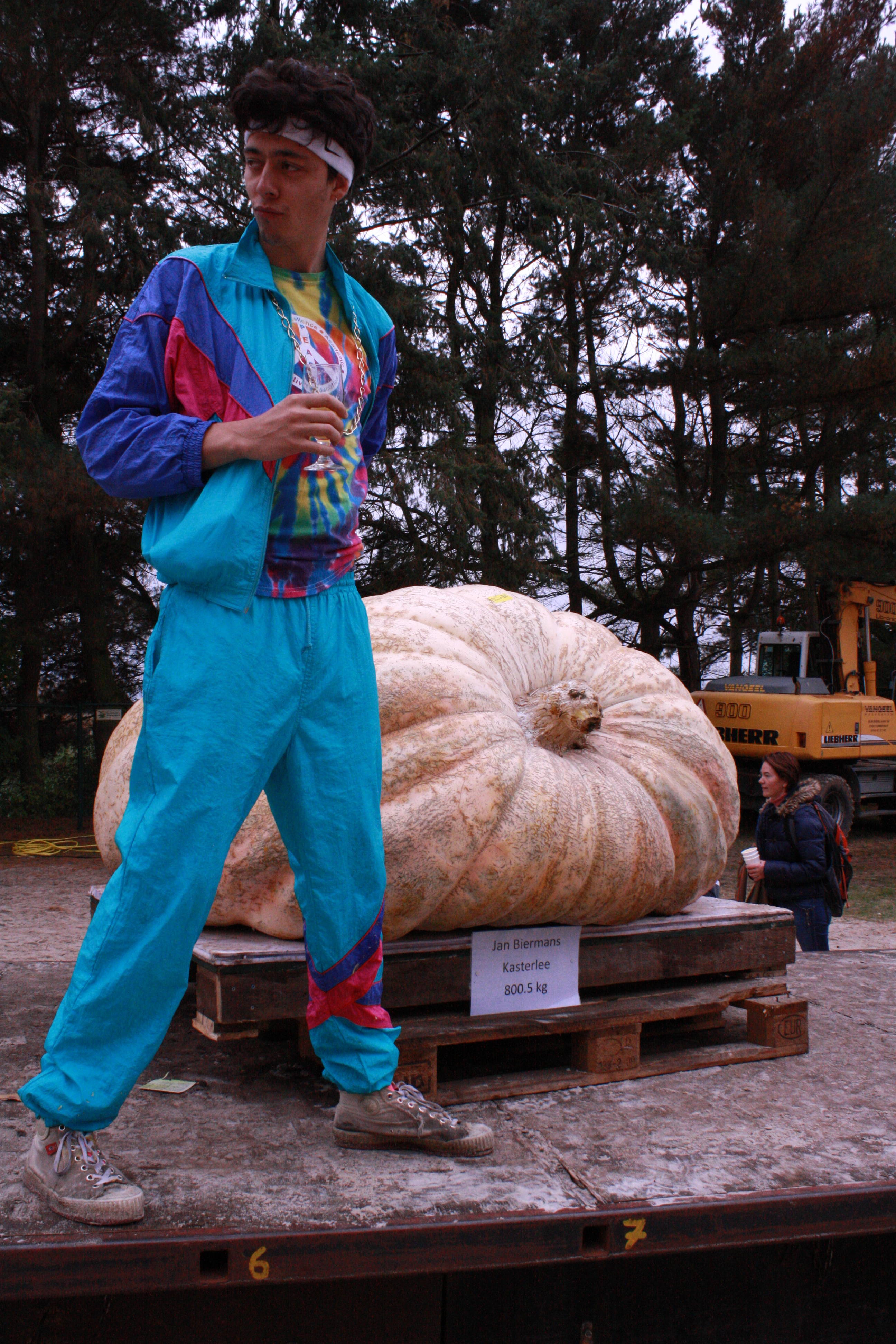 …Drumrolls…
We ended up in the fourth place, which really isn't bad for a first participation. We just missed a spot on stage. Although we just missed a spot on stage, we ate pumpkin soup, carved pumpkins, met people obsessed with pumpkins, drank pumpkin beer and sailed a damn pumpkin! Things couldn't have been any better. Goodbye Kasterlee and see you next year! #pumpkinregetta4life