President Yannukovich's Residency
Yannukovich, the former president of Ukraine, is a real son of a bitch. That's for sure. His decission of not signing the pro-European treaty kickstarted the revolution and eventually made him flee to Russia. However, he couldn't take all his belongings with him and definitely not his 8000m2 residency with a private zoo, olympic swimming pool, 9 rolls royces, golf course and home full of marble and golden chandeliers.
An hour drive from Kiev we arrived at Yannuckovich's residency. The army is keeping an eye on the area and the personnel is still doing their best to preserve everything in its original state. It's insane if you imagine all this was built and payed with Ukrainian tax money.
We walked around a bit but were really here to see the ex-president's home. We knew we were going to have a hard time getting in 'cause you would have to call a Ukrainian number to make an appointment.
When we arrived at the house we called the number without any luck. And we weren't very lucky that day. We were never lucky in Ukraine.
We called them more than 10 times. We asked a Ukrainian guy to call the number (a couple times). We even managed to talk to one of the tour guides, but he didn't speak a word of English and was not very eager to help us out. After doing some incomprehensible hand gestures he closed the door and we were back at the start.

Since it was -16 degrees outside we decided to call it a day. I recommend people if you want to visit the place to come back in summer.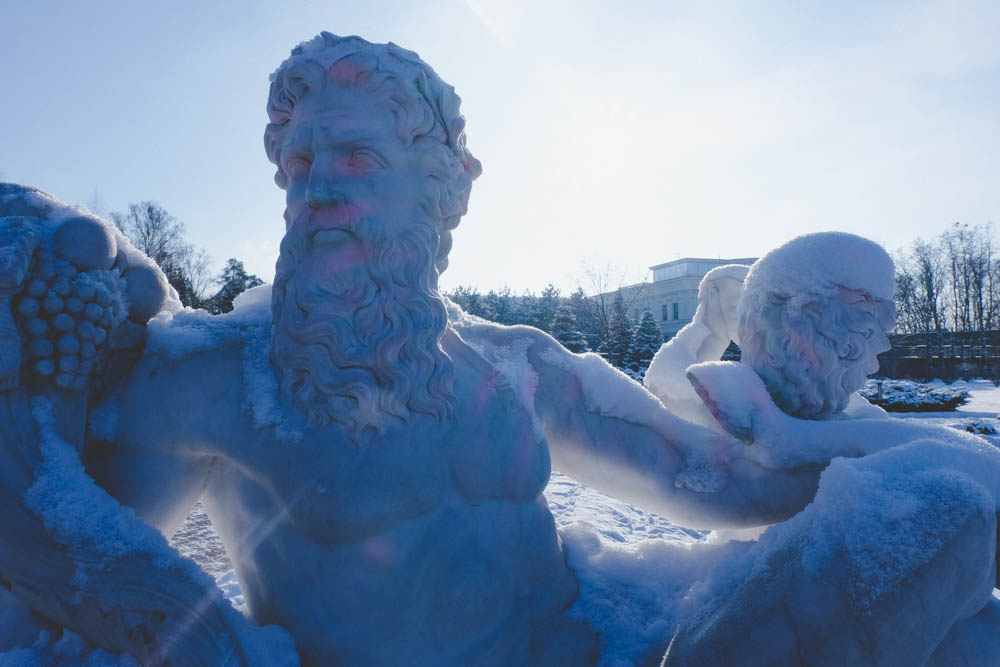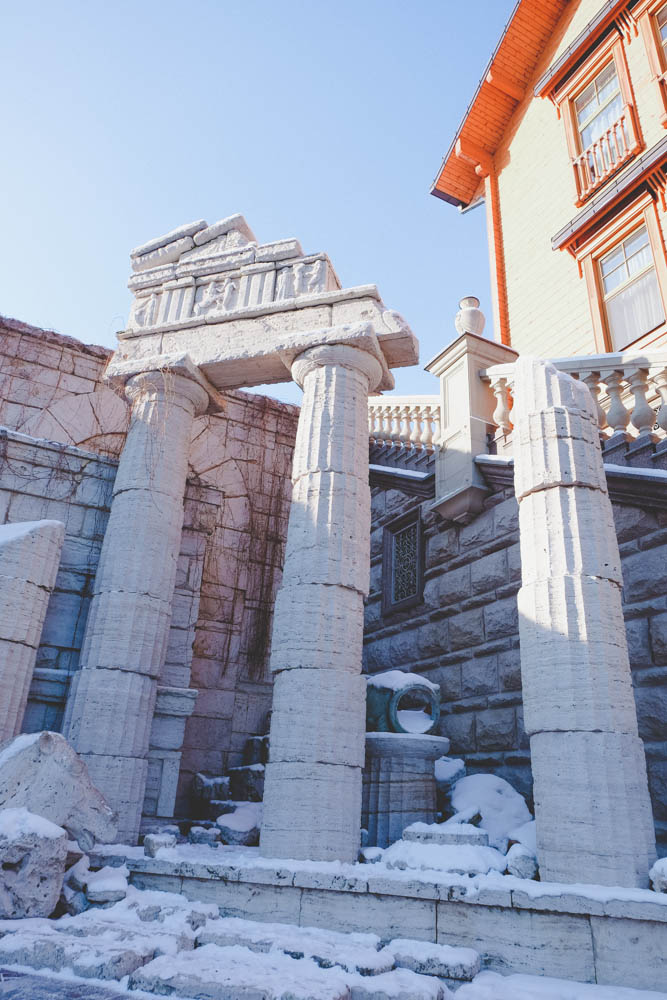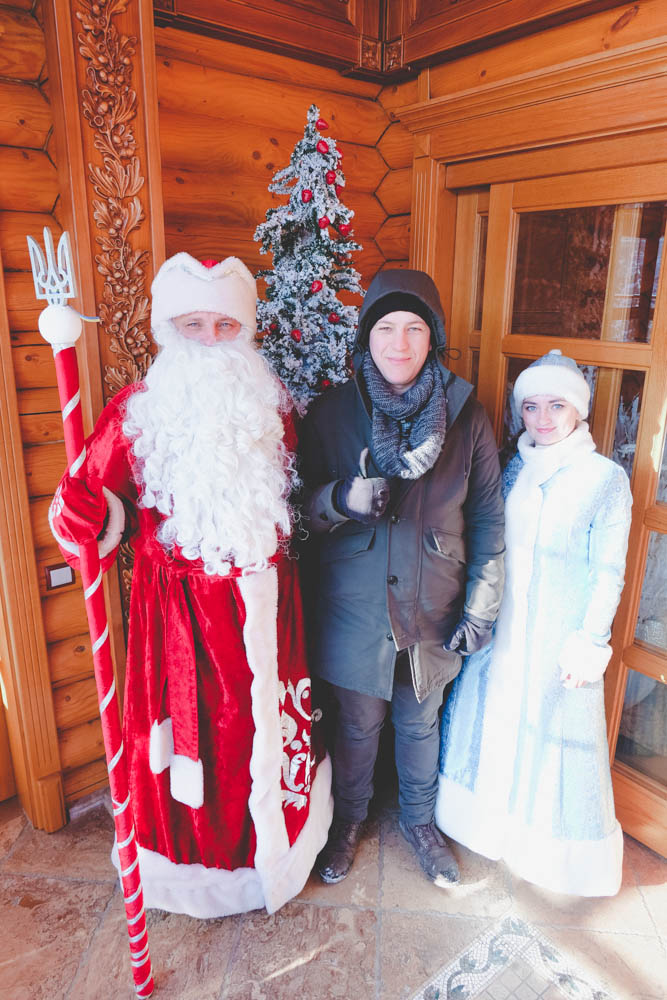 The Ukrainian version of Santa was the residency's mascotte.