Leds, ads, McDos and shopping malls. There's no way around shopping malls in Ukraine. In Kiev there's a whole bunch of them. Normally we're not very fond of shopping malls and try to avoid them like 'Wijnegem Shopping Centre but when we heard about this one huge shopping mall and entertainment centre called 'Dream Town'. The mother of all shopping malls. Naturally this sparked our interests. But actually we felt the incredible urge to go bowling, that's why we ended up there.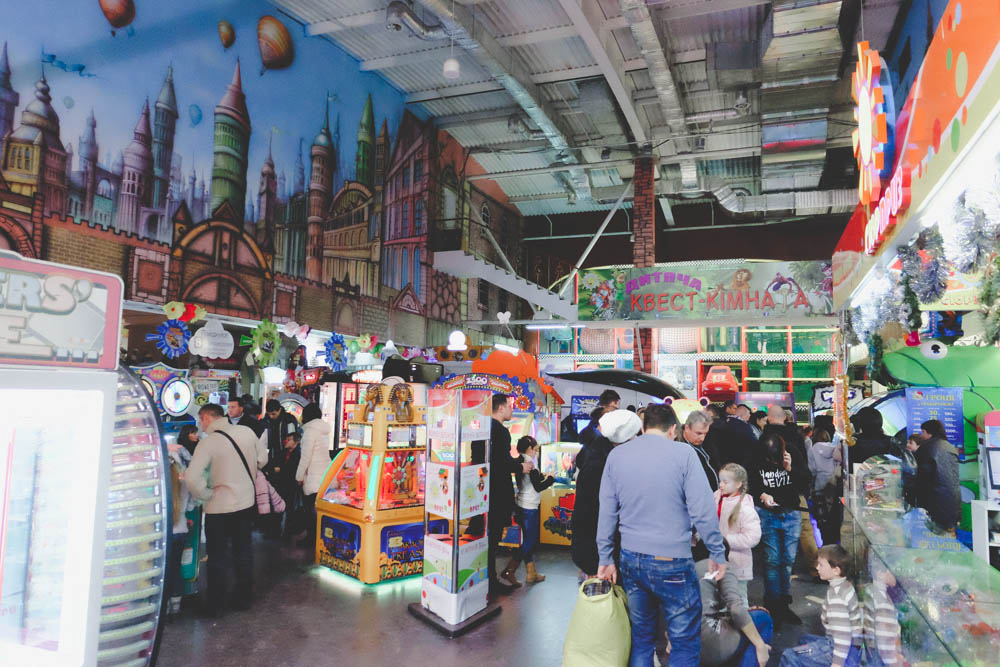 After a half hour taxi ride, we arrived at 'Dream Town'. Surrounded by grim soviet social apartment blocks 'Dream Town' appeared before us, a huge building the size of 10 football fields and 50m high.
At first it looked just like an average shopping mall. Nothing special going on. Same brands, same crap. But when we took the escalator to the top floor we were suddenly standing face to face with King Kong in the middle of the jungle. Then we discovered how every entrance in the mall was designed in a specific theme. Five minutes later you could find yourself in Greece, Japan, Hollywood,…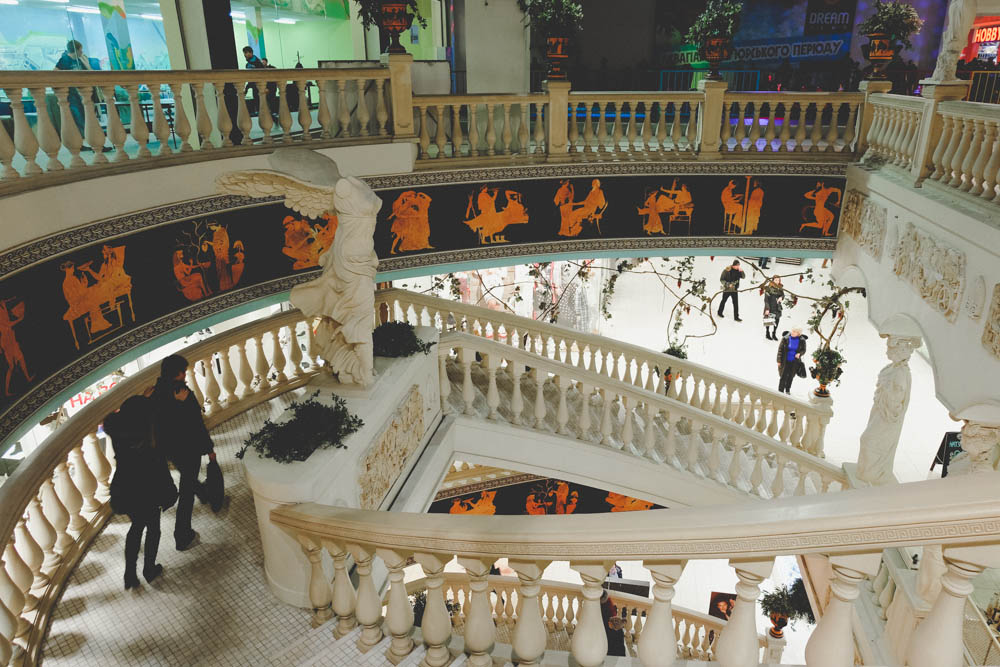 They even have a zoo! While we were dining in the place next door you could hear the monkeys scream. And looking at the size of the cages this was definitely not a great place to keep animals…
Next to the zoo you could find an arms store. Not a real arms store though, you had to shoot with a (cross)bow instead of a Kalasjnikov. Nonetheless, it was one of the more popular places.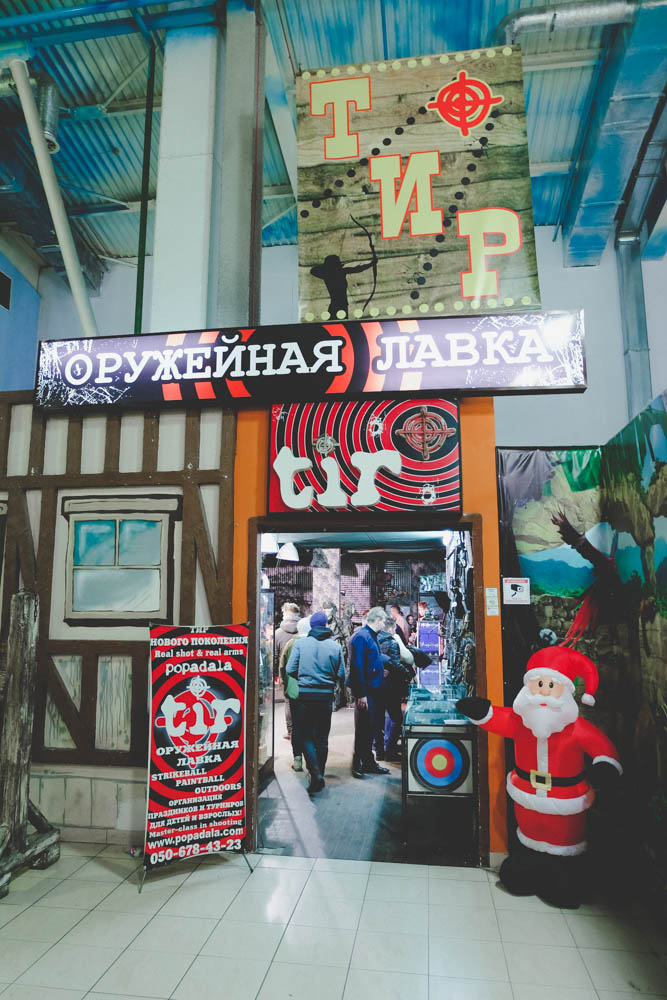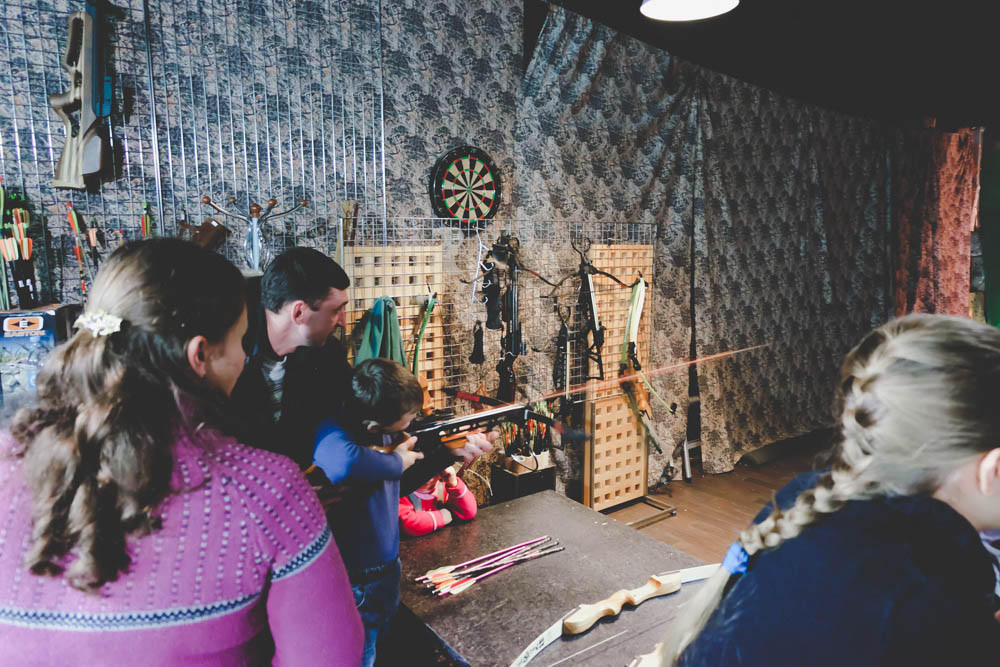 A bit further there was mirror palace, bumper cars, a sportshall, cinema, ping pong hall, minigolf, sauna, santa claus,… Actually I could go on for an hour. This place was enormous! It had everything!

It took us an hour but we did eventually found the bowling alley. But unfortunately it was fully booked until the next day (they gave us a nast look and said 'NO') and since we didn't want to wait that long and we had enough of this madness we called it a day. And for those who really can't get enough of shopping malls there's even a Dream Town II, 100m further. Only this one had a water theme park inside. We didn't go there because we didn't bring our swimming gear to Ukraine.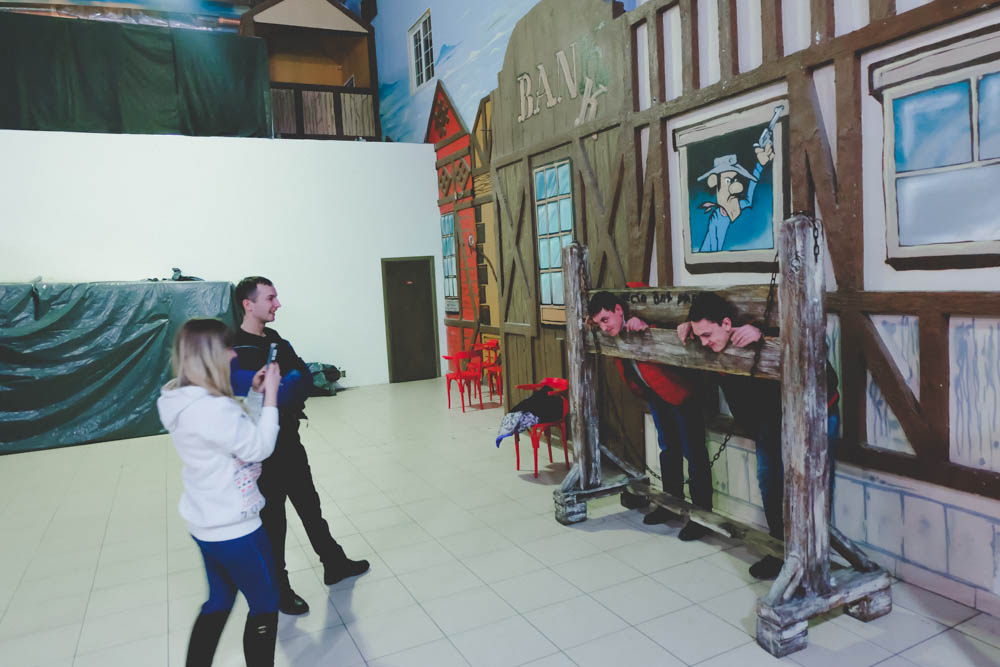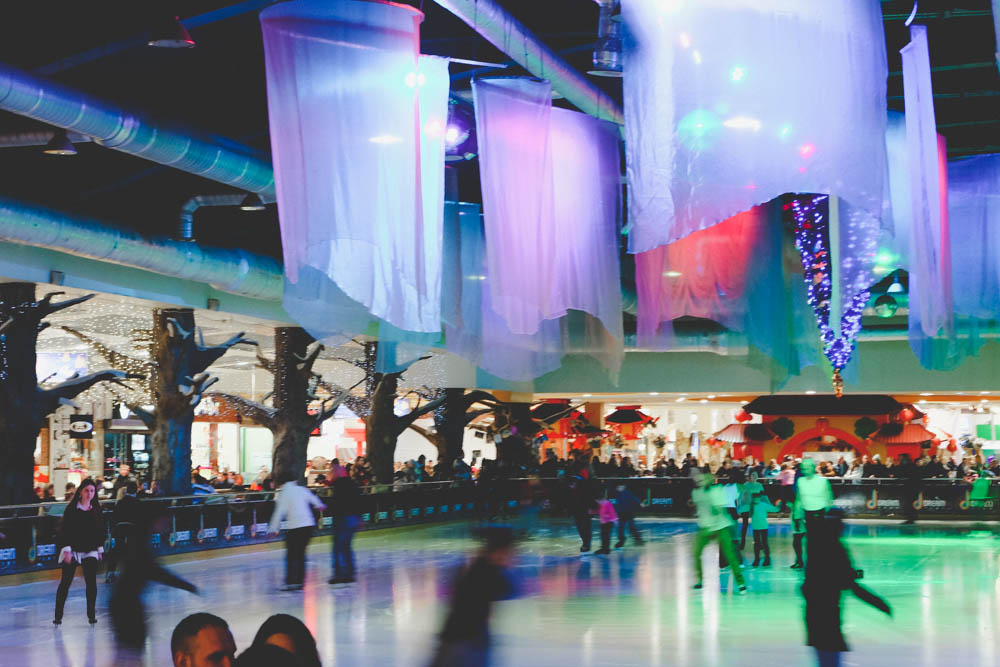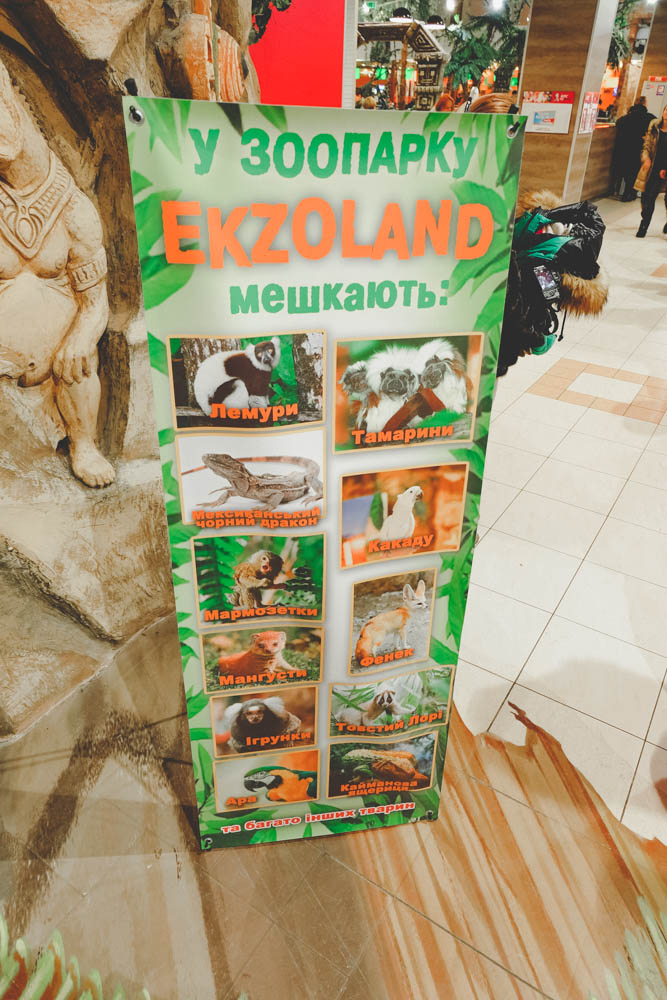 15 Obolonskyi Ave
04205 Kyiv