If you're in Brasschaat, of course you have to go see the Pfaffs villa. It's like Ankor What in Cambodia or Manneke Pis in Brussels. You know you're gonna be disappointed but you just have to see it anyway.
For the uninitiated, some history: Jean-Marie Pfaff is world-famous (in Belgium) as a goalkeeper for Bayern München and for the national team. He once gave an infamous and hilarious television interview to the German press, pretending to know German, but speaking some kind of Flemish gibberish. Since then, a new language concept was born, called "Pfaff Deutsch".

After that, Jean-Marie Pfaff and his family became the Flemish version of The Osbournes, having their own reality tv show at their luxurious home in Brasschaat. It featured such classic tv moments as when his son-in-law Sam Gooris (a well-known schlager singer) started vomiting when he had to change his daughter's diapers.

Many people watched the show, which gave Jean-Marie Pfaff the amazing and genius idea to sell off his shirt-collars as advertising-space. Who does a thing like that that? A hustler does that. It's no surprise. We have from a very good source that Jean-Marie Pfaff has gypsy blood running through his veins. In fact, his father used to be a well known circus-clown and magician in a travelling band of gypsies.

The Pfaff villa has been on sale now for seven years (!) and still hasn't been sold. It went from 1.850.000 euro to 795.000 euro. That's a steal! Recently a porno-producer wanted to buy it to make an erotic parody called 'De Pfoeffs'. Sadly for the world, this didn't happen. Interested? Buy it here.

UPDATE: According to our latest info, the villa is now being rented out to Gill Quisquater, the son of singer Sergio, for 1500 euro per month. He threw a party called "Villa Escobar" to celebrate his new production-house called "New Media Cartel". The party apparently featured midgets, drugs and other things that rich people like.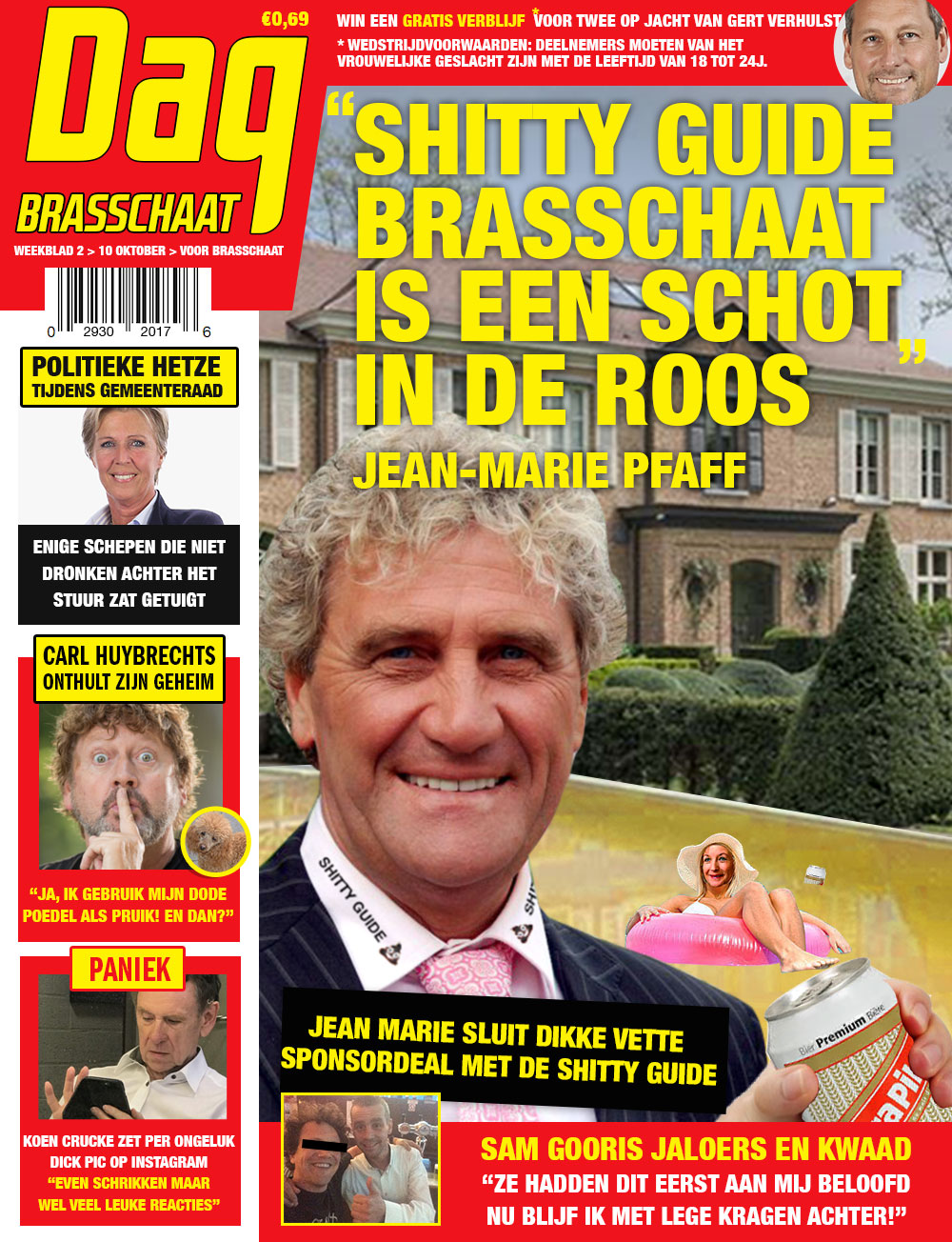 Guyotdreef 78
2930 Brasschaat