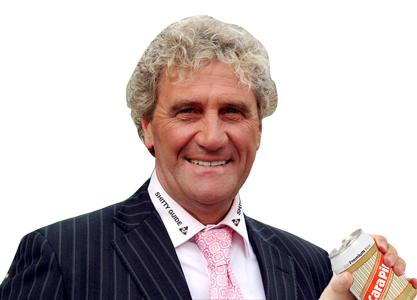 After Antwerp, Brussels and Kiev the logical next step for a shitty guide is (of course) Brasschaat. Brasschaat, to the north of Antwerp, is famous for the its wealth and high society, and they are way, way too proud off it. Brasschaat is to Antwerp what The Hamptons are to New York: a place where rich white people go to die. But did you know behind all the glitter and gold Brasschaat has some very shitty stuff to offer?
Brasschaat has 37.000 inhabitants, a large part of them rich Dutch people who like Brasschaat because the taxes are so low. The Shitty Guide started investigating Brasschaat after it came repeatedly in the national news last year because off all its drunk politicians. 5 of the 8 local city councillors were busted while drinking and driving. One even hit a parked car. Another one got busted three times. There was a councillor who told a journalist that he was surprised he had drunk too much - after drinking an apéritif and four glasses of wine. Another one said "drinking is part of the job". Hmm, guess we really need to consider a career in politics.
After some thorough investigative journalism, turns out all the drunk shitty politicians are just the top of the shit pile. There is a lot of shit going on behind the nice façades of the villas. Brasschaat is more like a big fat turd with a golden layer sprayed on it. Time to go off the beaten track, here is your very own shitty guide to Brasschaat.